We are an online grocery and essentials delivery service company that works with local stores island wide to deliver the best products to your door.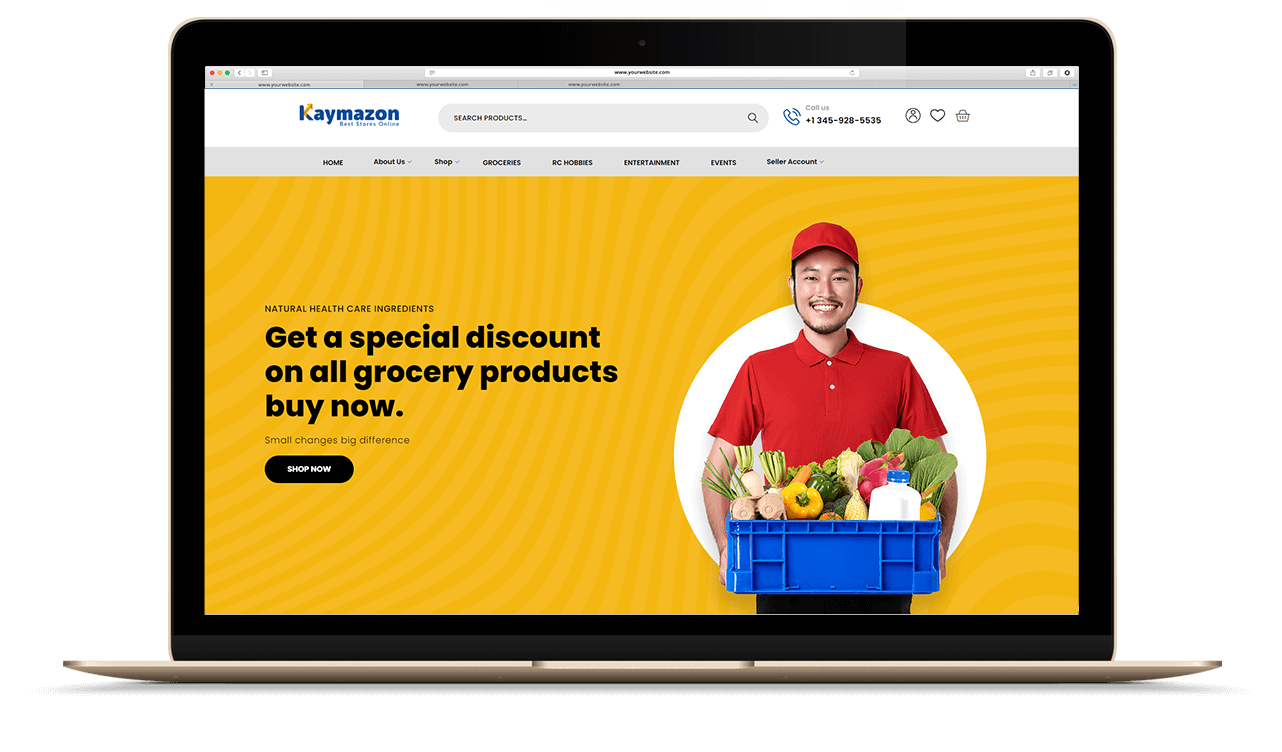 Strategy Planning
Wireframing
Project Management
Frontend & Backend Development
Quality Assurance
Woocommerce
CSS3
Jquery
WordPress
"Truly amazing work! Professional, perfect, and attentive. Honestly and amazing person to trust your job with. Will 100% be working with him in the future!"
Kaymazon is online grocery and essentials delivery service company. They needs to rewamp their old website. Website has many issues regarding design, functionality not working properly, Less user friendly. So we need to change each and everything to give it a new look.
The website had contains many errors that made the user buying process very difficult. And due to errors owner also faced low product sales. So we analyze each thing carefully and develop a plan for how to solve these errors and make the website user-friendly.
We start on the noted steps one by one. The client gives us 20 days deadline. Because they already going on loss day by day. So our entire Goldcrown labs team start on footprints. We start on redesigning the website and solving the issue one by one. In a mean way, we faced one Malware issue which occurs suddenly. After solving all issues with all-new design we achieve our goal.
We created a brand new platform for all customers who want to purchase items for their personal use and daily use. We make it very simple and creative for increasing the selling ratio. After the launch of the website. Our client gets 60% more traffic and a 30% increase in sales. And this growth also tells us why we need a Clean, creative, and user-friendly website for business.